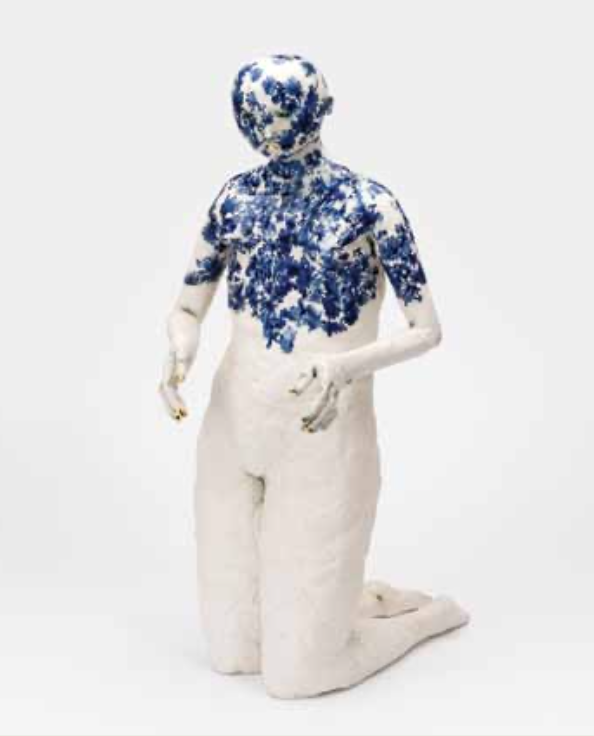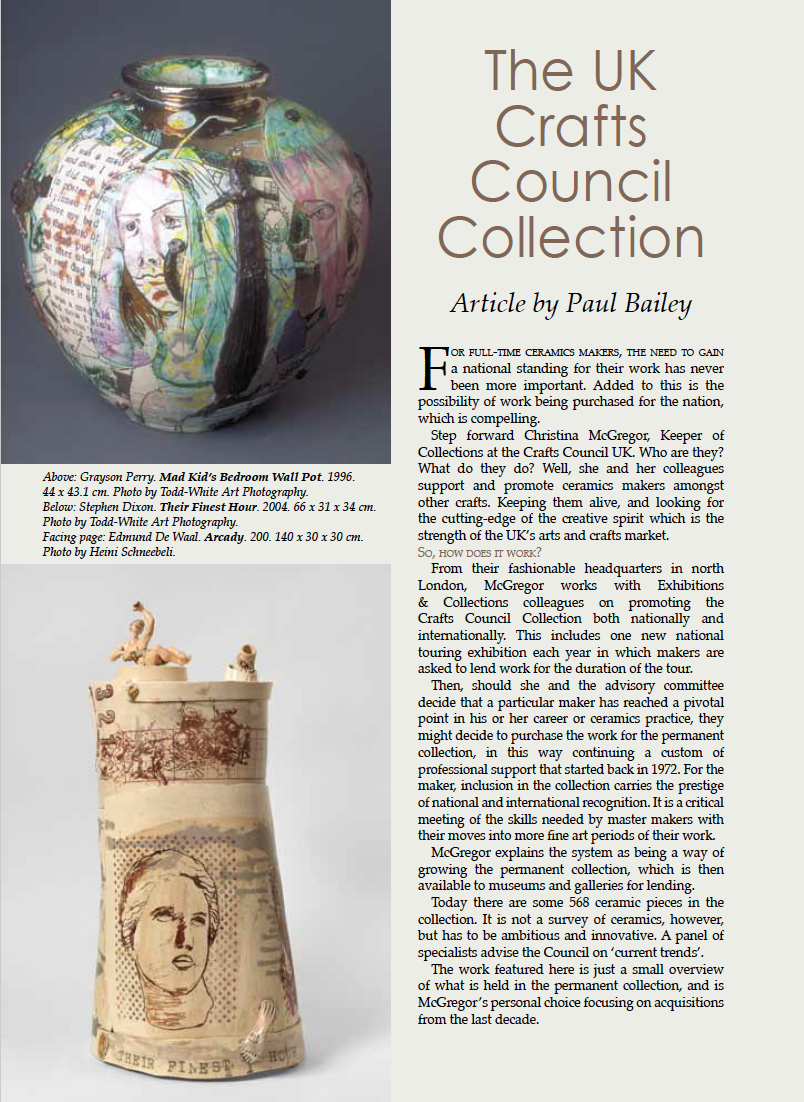 Crafts Council Collections Article
Ceramics: Art and Perception No. 102 2015
The UK Crafts Council Collection
Article by Paul Bailey
For full-time ceramics makers, the need to gain
a national standing for their work has never
been more important. Added to this is the
possibility of work being purchased for the nation,
which is compelling.
Step forward Christina McGregor, Keeper of
Collections at the Crafts Council UK. Who are they?
What do they do? Well, she and her colleagues
support and promote ceramics makers amongst
other crafts. Keeping them alive, and looking for
the cutting-edge of the creative spirit which is the
strength of the UK's arts and crafts market.